Other Moldy Shows and Affiliate Events
Moldy Marvin's Kustom Kulture Art Kollection Opening Reception Party

March 31st 3:00pm - 8:00pm

Entertainment Food and Drink!
Reserved Parking for Classic, Kustoms, Hot Rods & Motorcycles!

This showing will be on display from March 31st - April 21st
For More Information Visit our Event Page Click Here!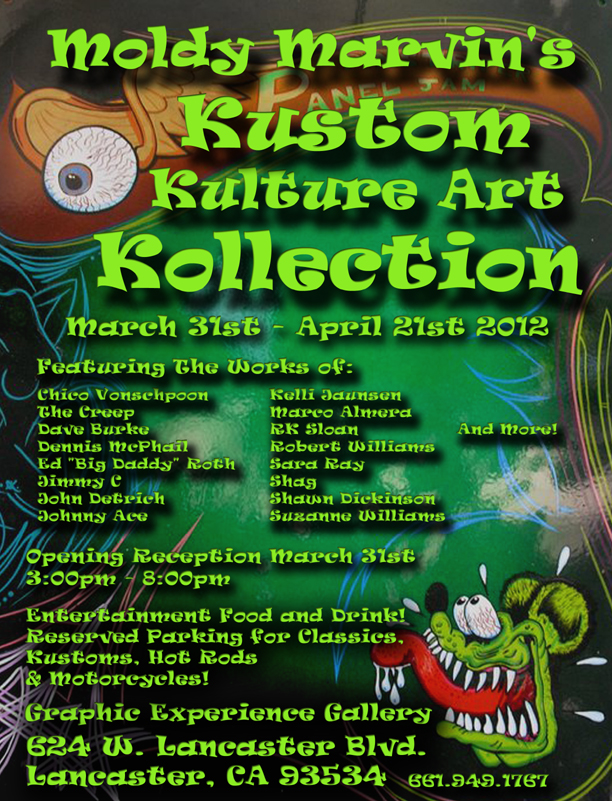 Affiliate Events

THE FOURTH ANNUAL SACRAMENTO SWINGTIME
SATURDAY, JUNE 23, 2012 11am to 11pm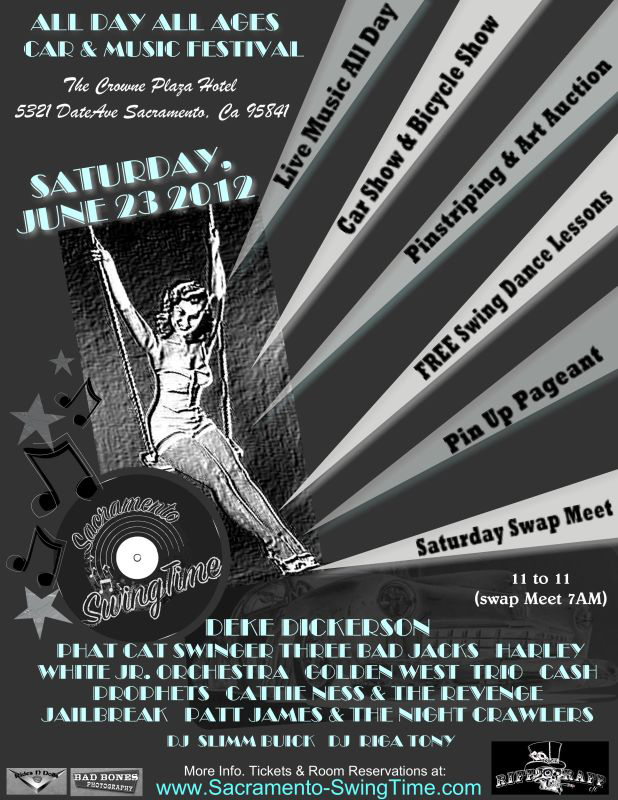 The Winfield Watson Custom Car & Hot Rod Gathering
Two Days of fun and Entertainment.
Pinstripers Panel Jam, Charity Auction and more!

Proceeds Benefit The Progeria Research Foundation!
October 13th 2012
Register the Day of the Show $ 20.00 For Car and Driver
8201 Sierra Hwy. Mojave CA 93501
General Admission Free!

| Home | Show Rules | Vendor Info Forms & Show Fliers | Contact | World Wide Reviews | Affiliate Events | About | Links |
| Sponsor Info | Sponsor Links | Affiliates | Join Our Network |
Copyright 1999/2000/2001/2002/2003/2004/2005/2006/2007/2008/2009/2010/2011


"Moldy Marvin" is a trademark of @utomated Entertainment Little Rock CA 93543